Sunglasses
Protect your eyes and enhance your fishing experience with the right pair of sunglasses.
Polarized fishing sunglasses are a must-have for any angler. Find the perfect pair for your next fishing adventure and see the difference for yourself.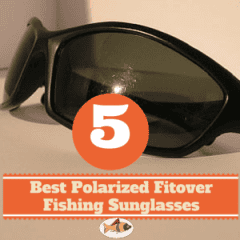 Here are the five best fit over polarized fishing sunglasses based on customer reviews and ratings. You can't go wrong if you purchase these sunglasses.
How to choose polarized sunglasses for fishing Protect your eyes and enhance your fishing experience with the right fit over sunglasses. The best fit over sunglasses for fishing will have polarized lenses. Polarized lenses cut UV rays and reduces glare. Fishing is a great way to enjoy the outdoors, but it's important to protect your […]